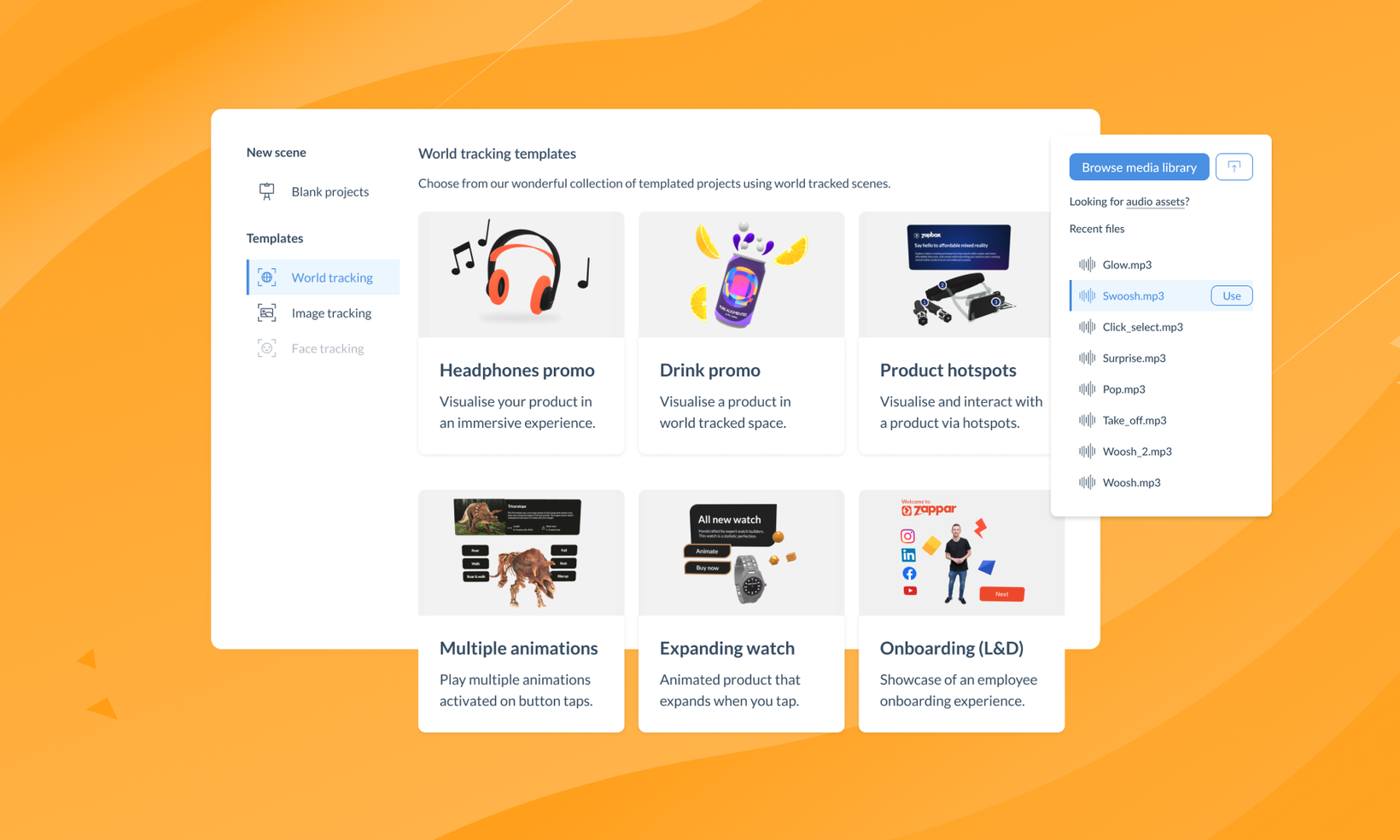 DATE:

AUTHOR:

The Zappar team
New Designer templates and over 100+ free assets
DATE:
AUTHOR: The Zappar team
Hey everyone!
This week we are delighted to announce the release of another major update to Designer (our 6th of the year)
. This one focused on helping our creative community reach success with the tool, we think you are going to love it. Here is a summary of what has changed:
.
Adding over 75 free 3D assets
Anyone that has ever tried to build an AR campaign knows that one of the biggest barriers to success is sourcing the right 3D models. To help solve that problem, we have massively increased the number of models that are provided within the tool. They are all free to use and include a variety of different shapes, colours and objects (including Zapbox!) that you can use in either your test projects or for commercial use.
.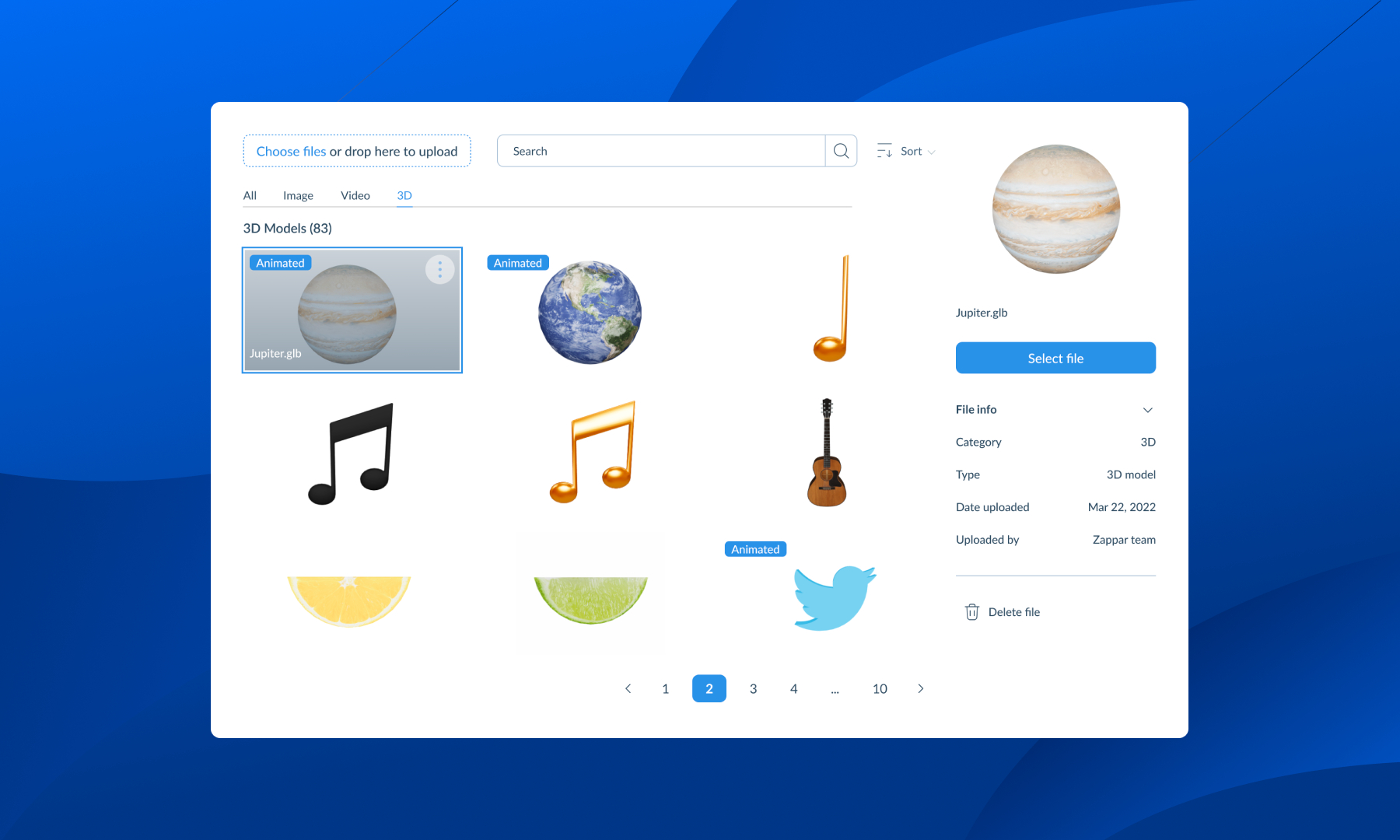 .
30+ free sound assets
In addition, we have also added lots of new free-to-use sounds to help give your experience that extra sparkle. Add sound effects to buttons, and background music to your projects to make your AR campaigns multi-sensory!
.
7 new templates and a redesigned templates modal
Our talented design team have also put together 7 brand-new templates to help showcase what you can do with the tool. To help you discover the right template for you, we have also reworked the templates modal with a much improved fresh new look. (For those with eagle eyes, we are also teasing a new tracking type coming soon
)
.
New templates include:
Animated 3D avatar

Headphones Promo

Drinks Promo

Expanding Watch

Product Hotspots

Business Card

Collectable Card
.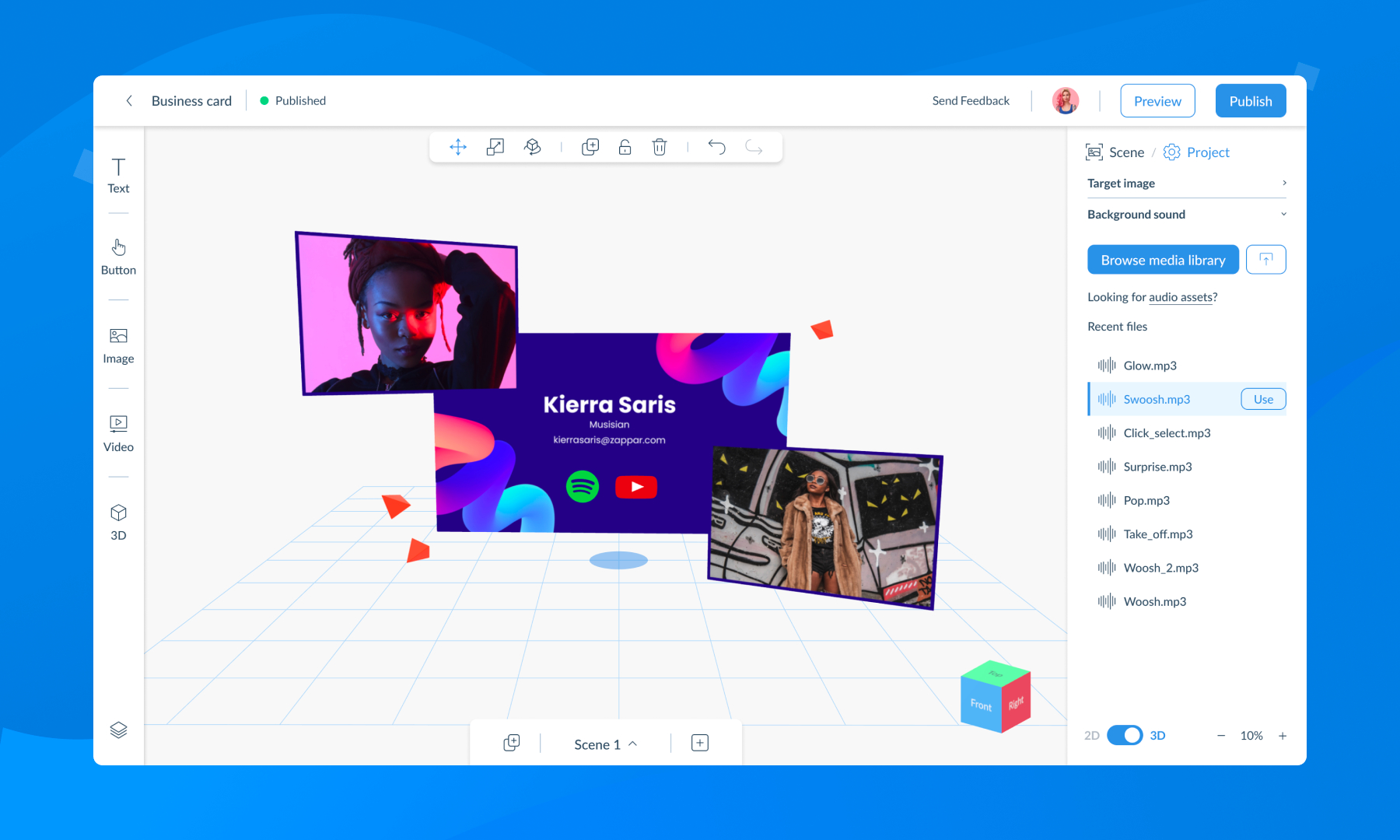 Screenshot of our beautiful new Business card template.
.
Integrated Media Library for better asset management
Asset management should be as easy as using Designer itself. We have integrated the recently released ZapWorks Media Library within the tool, offering content creators a much-improved experience for searching for and managing their assets, as well as all the lovely new free ones provided by Team Zappar!
We hope you enjoy it!
.
As a final note, we recently held a successful internal hackathon at Zappar HQ (in person
!?) which has left the whole team super energised about just what can be achieved using the tool. Wow, do we have an exciting roadmap ahead!
We have also been speaking with a number of Designer users to understand what features and improvements they would like us to add next. If you are interested in taking part in this ongoing process, please do book an insights call over the next week to two by selecting a time in my calendar here.
.
As always, thanks for using Designer and we look forward to hearing and seeing how you get on with these new improvements