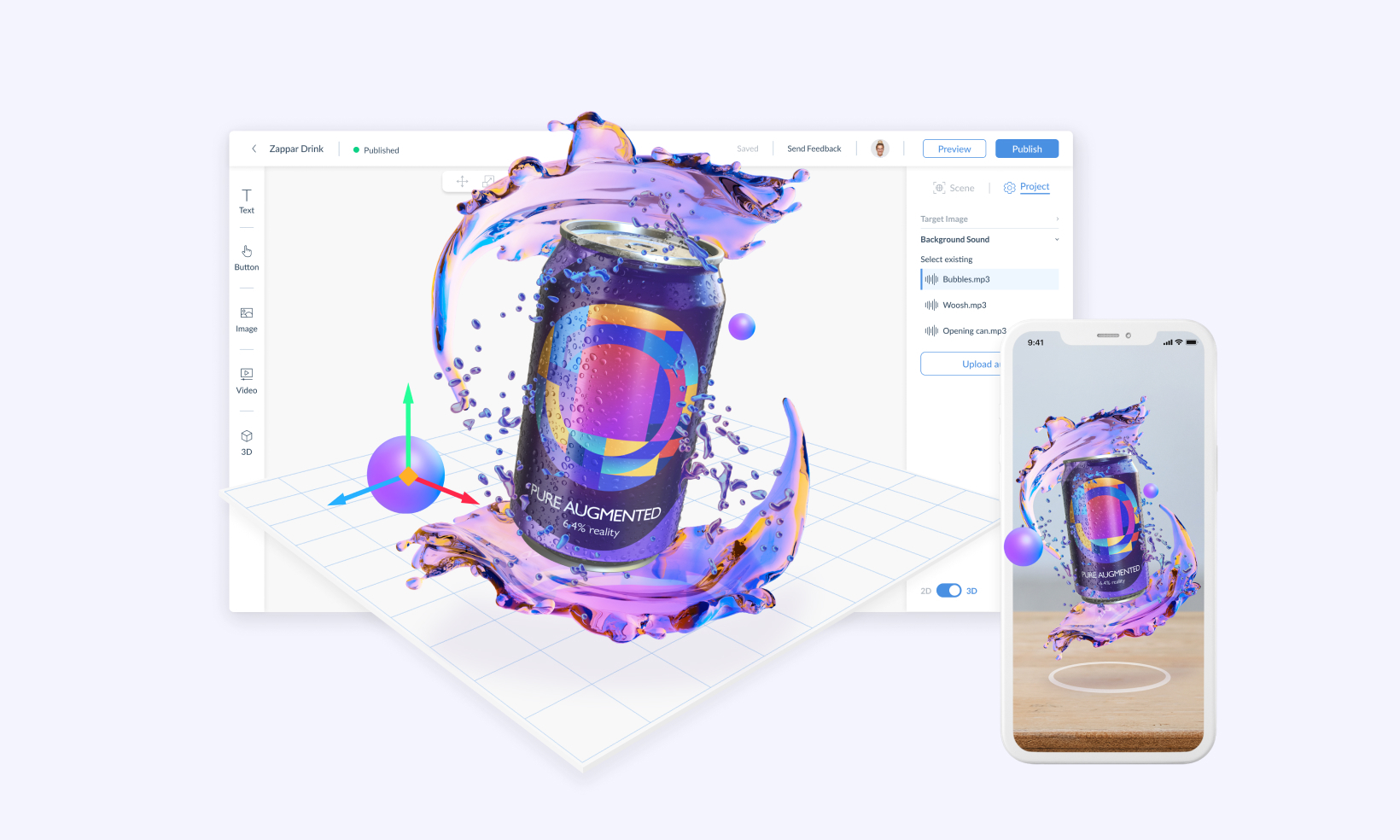 DATE:

AUTHOR:

Chris Holton
World tracking and branded splash pages come to Designer
DATE:
AUTHOR: Chris Holton
Hey there!
Today we are delighted to announce an update to ZapWorks Designer, the second major improvement to Designer in 2022!
Today's deployment means that you can now utilise Zappar's new and improved World Tracking for the web in your Designer built projects. To support World Tracking, we have updated both the user interface of the application, as well as some significant updates behind the scenes to improve the end user experience.
This update gives you the freedom to to build projects with different tracking types. For example, you can now build an Image Tracked scene which can seamlessly transition to a World Tracked scene and back again. It's super flexible and we believe offers a really intuitive experience for content creators and the end user alike.
In addition, we are super happy to bring support for the Lite Branded Splash page and any custom built pages to Designer. If you are on a Pro or Enterprise plan can publish to the Lite Branded page immediately. If you have your own custom build page and would like to use it with Designer, please get in touch with our support team who will organise that to be enabled over the coming days.
The team working on ZapWorks Designer would like to thank all the incredible users who have provided feedback to date. It's been so rewarding to work with you to bring these new features. We are only just getting started! ✌️