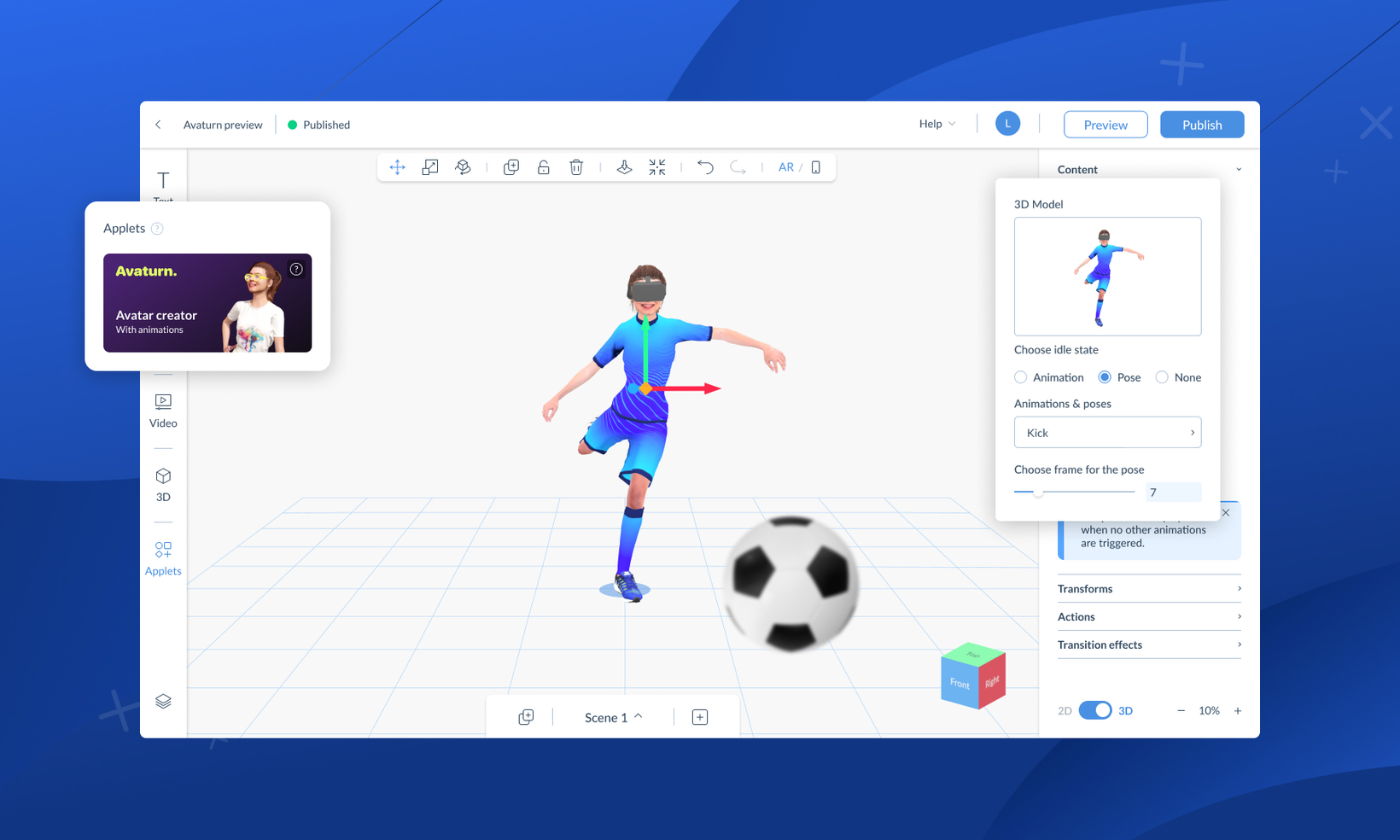 Photorealistic avatars with Avaturn and enhance your campaign data with Google Analytics support
Hey there!
It's already been a fantastic start to the year for ZapWorks Designer! We have already announced a large update to Designer this year, with the addition of Face Tracking in February.  Well, it doesn't stop with our second major release of the year. 
Today's deployment sees the introduction of two fantastic updates to the product that the team thinks you will love. The first is an integration with Avaturn, a photo-realistic 3D avatar creation platform, and the second is support for 3rd party analytics products such as Google Analytics. Let's go into more detail:
Integration with Avaturn
Avaturn is a fantastic product that enables people to create a photo-realistic (non-cartoon) avatar of themselves based on taking just three photos of their face. The data from the three photos is translated into a 3d face, which is then applied to a full body model (with legs!). The user then has the ability to customise the model to adjust the outfit, body shape, hair, glasses as well as my favourite: animations, before adding it to your Designer scene. The beauty of this integration is that you never have to leave the Designer tool, as it all takes place within an iframe. We have had a ton of fun within the ZapWorks team testing out this product and think it is going to be a great addition to the tool.
.
.
Google Analytics & Microsoft Clarity support
We are also super excited to be able to support the integration of 3rd party web analytics to your WebAR projects. Integration of Google Analytics or Microsoft Clarity snippets is now available and couldn't be simpler to set up within the tool. We have also auto-tagged key interactions that your end-users complete during the experience (such as playing a video, or switching scene), so you will have much richer data (including dwell time) than is currently available in our integration analytics product.
.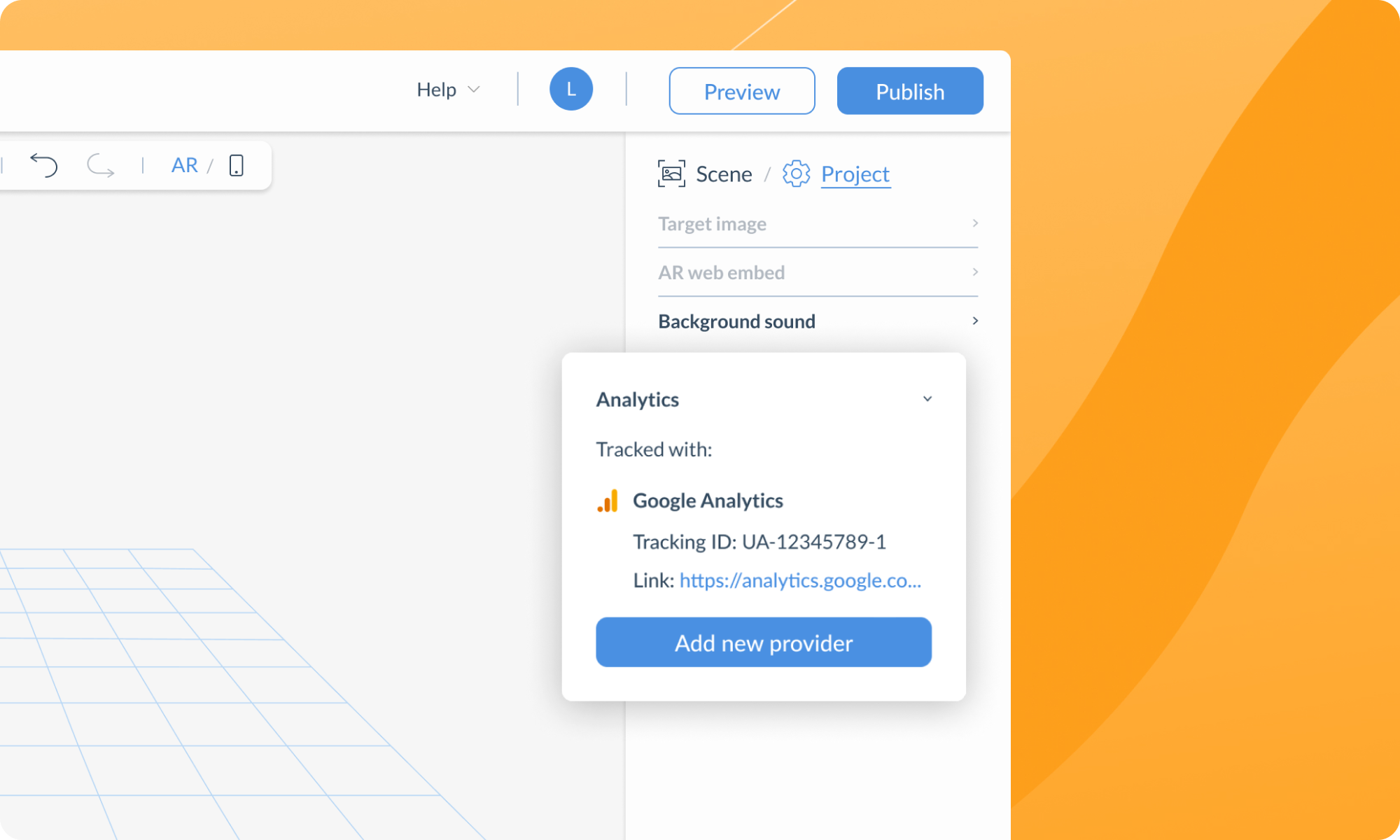 .
In addition to these major feature updates, the release also includes a number of changes and enhancements to the tool which provide a host of quality of life improvements and updates to existing functionality. 
.
Addition of the 'Applets' drawer
The eagle-eyes amongst you will note that the Avaturn integration is exposed with a new applets drawer. Applets, and the advanced functionality they provide, form a big part of our product roadmap for 2023, so watch this space for more!
.
Introducing pose for animated models
We have added support for setting a pose anywhere within a model's animation as the idle state for the model. Super helpful when you have a model with a default pose that doesn't suit your needs.
.

.
Add Snapshot Photo as Action type
Our first implementation of the 'Photo UI' feature, that allows end users to take a snapshot of the experience, was only made available with our default button styling and positioning. We received feedback that this was a little limiting, and we have exposed the functionality as its own Action type, so it is now available to be triggered as a button click event on an entity.
.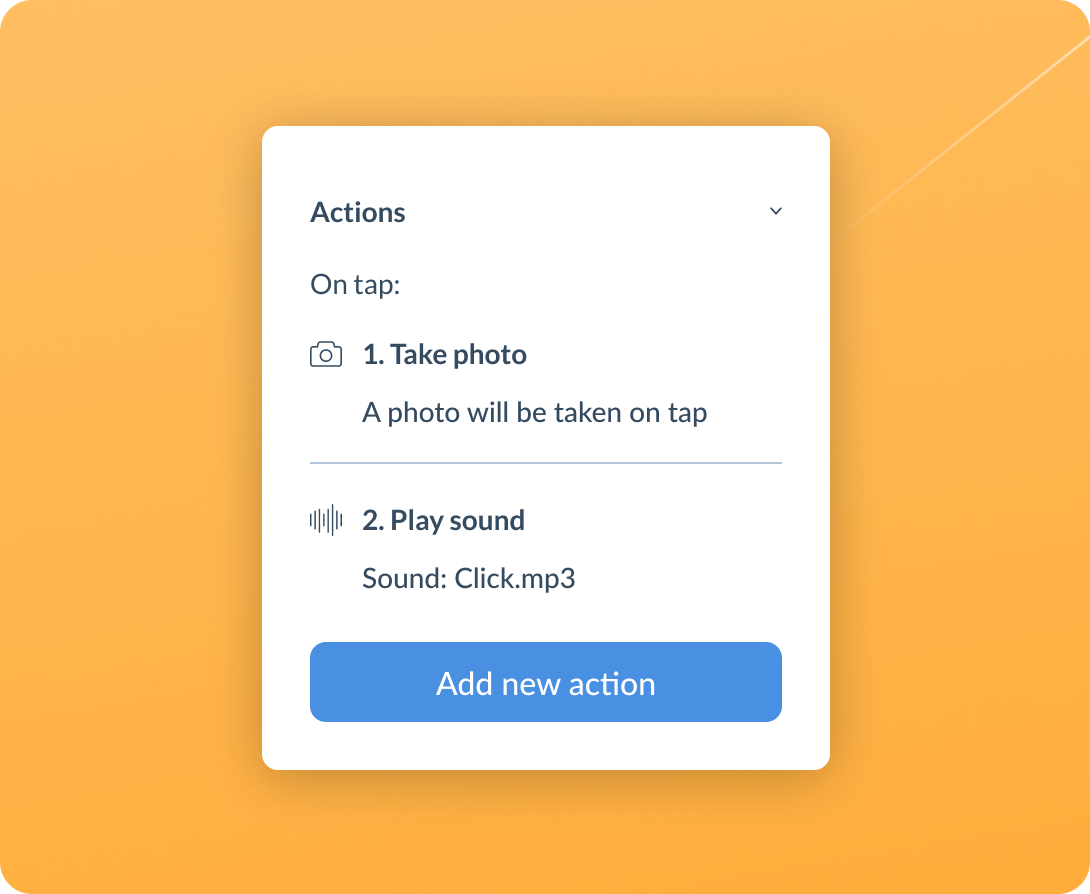 .
Add Home icon to first scene in scene navigation
We have added a home icon to the scene thumbnail first in the scene navigation to help to identify the starting scene.
.
Shortcut for switching scenes
Managing a project with multiple scenes can be complex, and we know it can be a pain to manually switch scenes. We have introduced a shortcut (shift + alt/option + arrows left/right) which allows you to seamlessly move between scenes.
Easier to Download and edit  QR code within Designer
What's the first thing you want to do once you have completed your project? Share it of course! We have now made it much easier to download your code to share with friends and colleagues.

Replaced entities will maintain transforms and appearance
When replacing media assets (3D models, videos, images) the transformations (scale, position and rotation) and the styling (opacity, borders and curved corners) will be maintained as the media is updated. This helps when creating experiences using a template (such as our photo album template), or when duplicating scenes while updating the media.
.
---
.
Thank you as always for your feedback and support, we hope that you love these new awesome features as much as we do.
Big thank you for the team for all their hard work on this latest update, it's been such a fun work to work on. We are really excited about these updates and hope you are too! Share with us what you create using #MadeWithDesigner