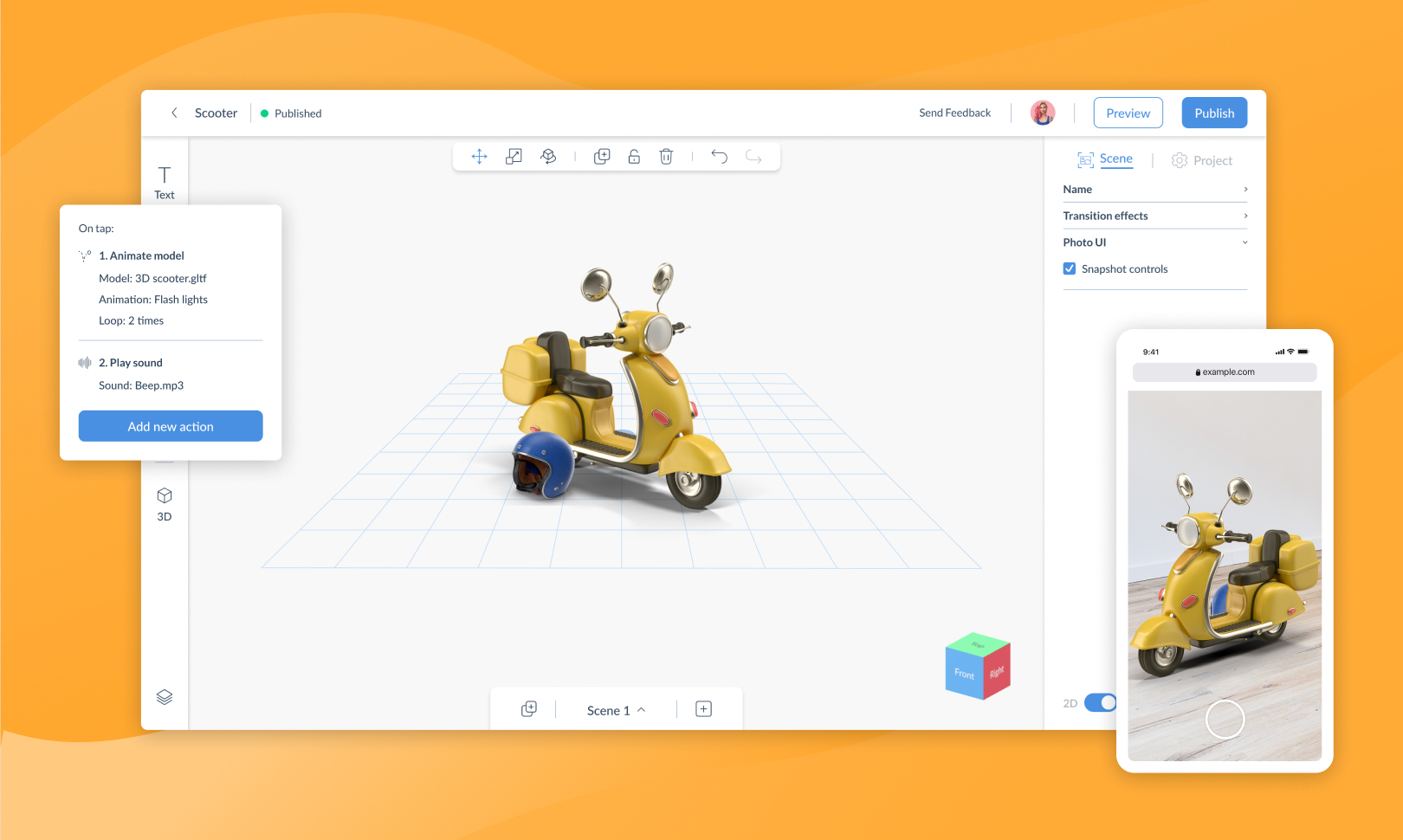 DATE:

AUTHOR:

The Zappar team
Idle animations, multiple actions, and enhanced sharing options arrive in ZapWorks Designer
DATE:
AUTHOR: The Zappar team
I'm excited to share the latest update to ZapWorks Designer with you. The release features new ways to create even better AR experiences, including:

1. The ability to add multiple actions to your 3D models
2. Idle animations so you can add more interactivity without the need for user input
3. Snapshot and share functionality so your users can save and share their own images of your experiences
Add multiple actions to 3D models and other objects
3D models (and every other object you place in your scene!) now support multiple actions. As an AR creator, this means you can now build more immersive experiences. Add an animation and a sound to a 3D model and your users can play them simultaneously with a simple tap. 

Take a look below to see it in action: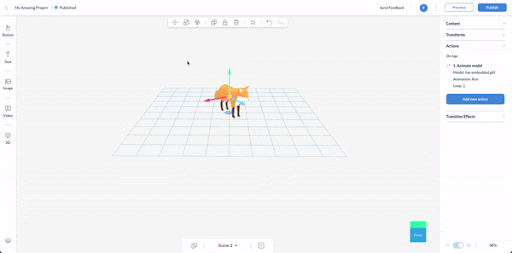 Idle animations for your 3D models
3D models in ZapWorks Designer now support idle animations. An idle animation means a 3D model will play one of its animations without any user interaction.

Idle animations will loop forever and combining these with other animations and Action types can really take your experiences to the next level. 
Snapshot and share your AR experiences
We've also made it quick and easy for you to allow your users to save and share their own images of your experiences. With the simple-to-use Photo UI, you can enable this functionality when you want, on a scene-by-scene basis. Encourage your users to share their snapshots of your AR experience across social media or to their friends and family. 
Check it out below: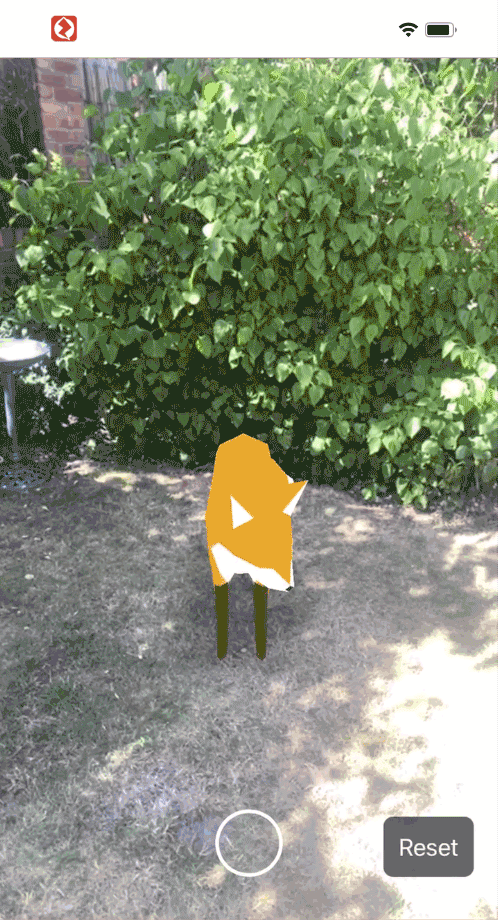 Where to get started
To get started with the latest updates in ZapWorks Designer, head over to the ZapWorks CMS at my.zap.works.
Alongside this release, we have updated our documentation to reflect these changes. Don't forget to consult the documentation if you're unsure how to use a new feature.