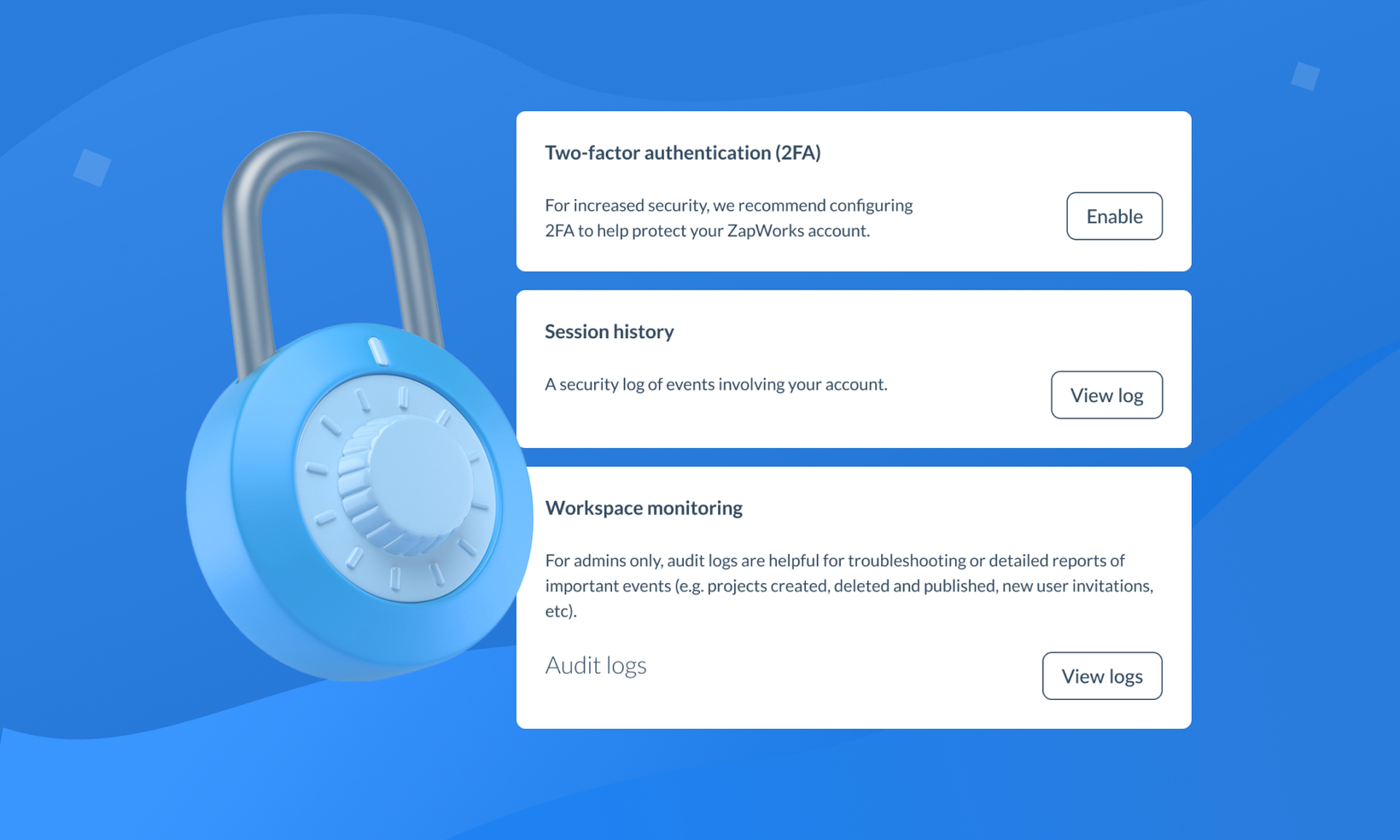 DATE:

AUTHOR:

Chris Holton
2FA, Audit logs and more offer improved workspace security
DATE:
AUTHOR: Chris Holton
Hey there!
We recently deployed a number of enhancements to the ZapWorks content management system which provide improved security controls for your workspace and content.
.
Two Factor Authentication (2FA)
You can now enable 2FA to add an extra layer of security when logging in to ZapWorks. This can be configured on the user settings page and using your preferred authenticator app. Once enabled, users will be asked to input a code from their authenticator app each time they wish to gain access to ZapWorks.
.
Audit logs (Enterprise-only feature)
Enterprise customers can now view and download a log of activity taken by all users on a workspace. The audit log contains events around projects (created, publish, deleted, unpublished) and users (added, removed, permission changes, invited ). This is a useful feature when performing security reviews and regular software audits by IT departments.
Get in touch if you would like to learn more about ZapWorks for Enterprise.
.
User session management
Users can now view and manage all of their active and recently ended sessions via their User Settings page. This feature is vital if you believe your user account my have been compromised and allows you to end any sessions that you do not recognise.
.
To learn more about these new features and existing ways we keep your account secure, check out the Security section of our Docs site.
.
Thank you!