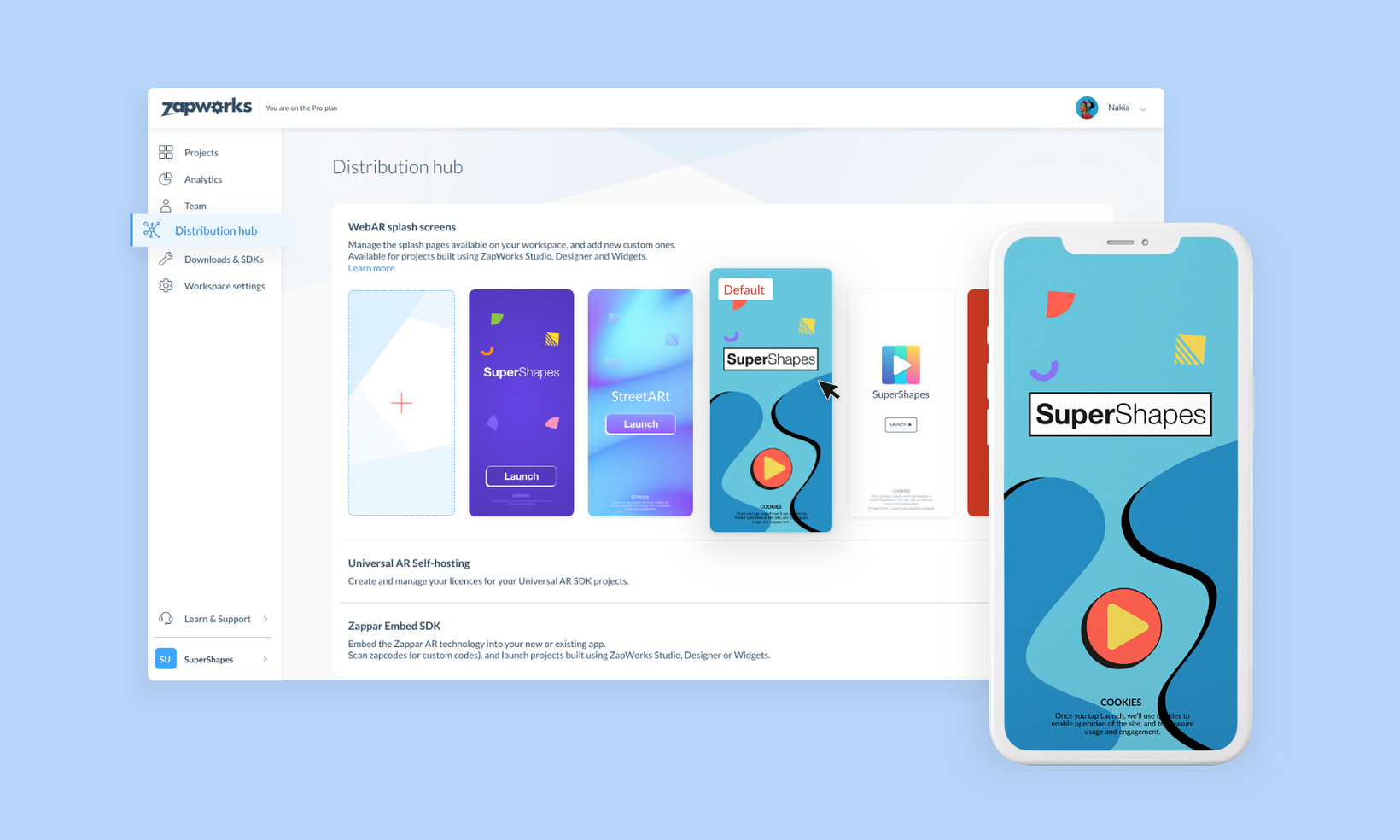 DATE:

AUTHOR:

The Zappar team
DATE:
AUTHOR: The Zappar team
At Zappar, we have many different products and options for customers to get the content they develop using the ZapWorks tools and Universal SDKs to their end users. 
At the highest level, the first order choice is between using an app or through the browser. Within those two choices however, Zappar also support a number of variations depending on customer budget and preferred UX. For app deployments, customers can choose between the Zappar app, an Embed SDK or a branded scanning app; for Web deployments the choice is between the zappar branded, lite branded and custom branded splash page.
For Enterprise customers using Universal AR, we also provide the option for customers to host web projects on their own domain. Over the years, we have exposed each these new products through the ZapWorks CMS, but as happens in software development, it has become been slightly disjointed and let to an inconsistent user experience.
To solve this, and to encourage greater adoption and awareness of our branded publising products, we decided to take a more holistic look at the experience for customers around distributing the content they produce.
Our solution is the newly released Distribution Hub! This new section of the ZapWorks CMS is a unified place for customers to manage and add to the publishing options supported on their workspace. 
Check out the Distribution Hub today by visting ZapWorks.